"1964...The Tribute" at the Barre Civic Center
Event Date: May 05, 2018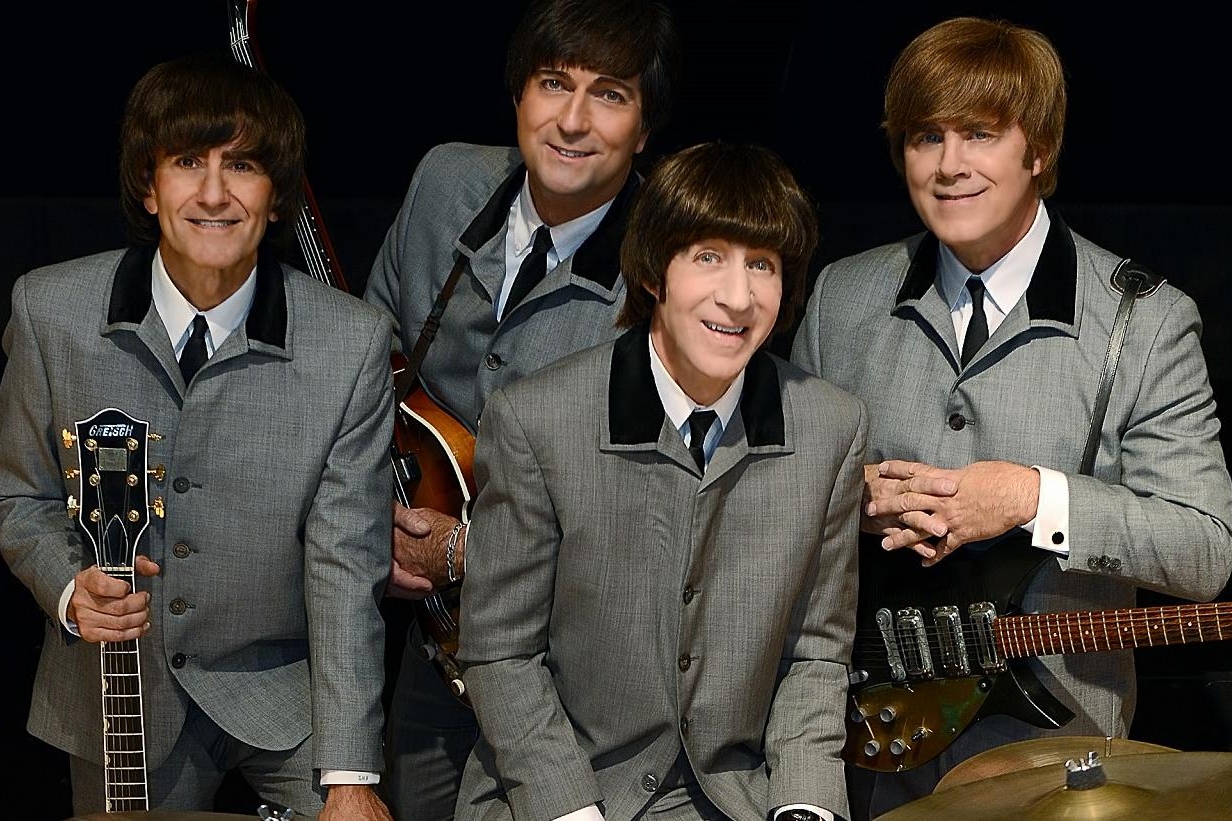 "1964...The Tribute" at the Barre Civic Center
Since the early eighties, "1964"...The Tribute has been thrilling audiences around the globe by taking them on journey through a quintessential moment in music history that will live forever.
Over twenty years of researching and performing have made "1964" masters of their craft. They are hailed by critics and fans alike as THE most authentic and endearing Beatles tribute....which has earned them the distinction from Rolling Stone magazine as the "Best Beatles Tribute on Earth". "1964" recreates an early '60s live Beatle concert with period instruments, clothing, hairstyles, and onstage banter with an accuracy that is unmatched. 1964 has played to SOLD OUT shows at Carnegie Hall, and Red Rocks many times.
"1964" is:
Mark Benson as John Lennon
Mac Ruffing as Paul McCartney
Tom Work as George Harrison
Bobby Potter as Ringo Starr
This performance will take place at the Barre Civic Center, 20 Auditorium Hill, Barre, VT
Limited VIP section includes front section seating for the show, one drink ticket and the opportunity to join the band after the show for an exclusive meet & greet, autographs and pictures with 1964 The Tribute band.
Mowat-Wilson Statement: 1964 The Tribute is partnering with the Mowat-Wilson Syndrome Foundation to help raise funds and awareness for this rare disorder. One of those diagnosed is a local Barre Town resident, Christian Sell. For more information about Mowat-Wilson Syndrome click here: www.mowat-wilson.org
Buy Tickets
Date: Saturday May 05, 2018
Time: 7:30 PM
Price: $45 *This performance will take place at the Barre Civic Center, 20 Auditorium Hill, Barre, VT