Annual Waste Disposal Events Schedule
Event Date: May 30, 2022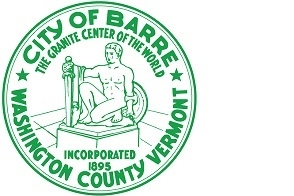 Barre City Community-wide
Waste Management Events 2022
Barre City supplies a number of waste management events each year. These events are supported by the Department of Buildings and Community Services (DBCS)and the Dept Public Works (DPW). Additional info as we get nearer to events.
Yard Waste Management (Spring)
Barre City contracts with Barre Town to provide a location for residents to bring their yard waste for proper management at Holden Road in Barre Town. This year's events are scheduled from April 26 through May 14. For More information Click Here
There will be NO citywide collection of Yard Waste by DPW this spring.
Green up day
The first Saturday in May (5/7/22) is the traditional from a green up day more information on green up can be found at. The city will be providing a solid waste container placed in the Merchants Row parking lot so that volunteers may bring green up debris for proper disposal the container will be available all day Saturday May 7. Debris that is too large that has been abandoned roadside within the City will be collected by DPW staff on Monday May 9. No residential waste accepted.
Scrap Tire Collection
Will occur on Saturday July 23, 2022 operated by the City of Barre collection site will be at the Barre Outdoor Recreation parking lot on Alumni Hill in Barre. The services are available to the residents of Barre city with proof of residency. Commercial tire disposal is not allowed at this event. Operating hours are scheduled to be 9:00 AM to 3:00 PM.
Bulky Trash Day
will be held on Saturday September 24, 2022 operated by the City of Barre. The collection site will be located at the Barre Outdoor Recreation parking lot on Alumni Hill in Barre City. The allowable materials include all appliances, wood waste site, furniture, children's outdoor play items and other items too large for trash bag disposal. Available to Barre City residents with proof of residency.
Yard Waste Management (Fall)
Curbside collection is scheduled for October 24, 25 and 26th. Allowable yard waste includes leaves, twigs, plant matter which must be bagged. Branches must less than 4 inches in diameter limited to 6 feet in length or less. Animal waste, rocks and soils are prohibited. In addition, the City has contracted with the town of Barre and to provide a location where residents may drop off their yard waste. The fixed dates have not been scheduled yet. Those dates will be announced in early September.