Barre City Winter Parking Ban
Event Date: April 01, 2019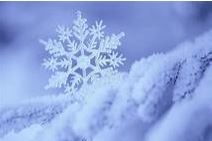 This is not an event date. The Barre City winter parking ban goes into effect on November 15th. From November 15th until April 1st you cannot park overnight (1AM - 6AM) on any Barre City street or parking lot. You can purchase an overnight parking permit that will allow you to park in designated parking lots during the winter parking ban hours. Permits are available at the Clerk's office in City Hall. Overnight permits are good from 6PM - 8AM weekdays, and all day weekends and holidays. They are sold in 6 month increments: January - June and July - December.
If you also need a parking space for the day, we also sell daytime parking permits.
Call the office at 476-0242 for price information.
Please go to: barrecity.org/parking-information to view the complete traffic ordinance. Or, on this page click on City Departments/Police/Parking Information. Click on Barre City Ordinance Chapter 17 Traffic.