Barre Rock Solid
Event Date: September 01, 2020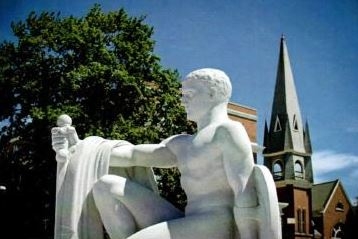 ROCK SOLID
Barre Rock Solid is more than just a brand or a slogan. It's a story of who we are and a vision of where we can go - together. Barre Area Development, Inc. (BADC) began this process over two years ago with an extensive search for the right partner to help brand and market one of America's most unique and authentic small communities. And from the beginning, the term "community" was what resonated with everyone involved.
You'll hear that term throughout the films, website and advertising; eloquently conveyed by the people who continue to build this amazing community everyday. But our storytelling is just the start.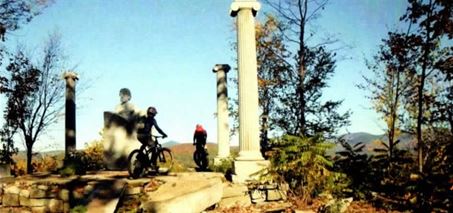 THE THREE PILLARS OF GROWTH
Now we need to begin the next phase, focused on what we call our Three Pillars of Growth - new families. new businesses and new visitors - and to show them exactly what makes the Barre community such a great place to live, do business and visit.
Working with our partners at The lmagination Company, one of New England's most accomplished branding and marketing firms, we've developed a multi-faceted strategy to reach out to these different demographics. Using highly targeted digital advertising. we'll be driving people to one of the three specific portals at the BarreRockSolid.com website. Each portal has been developed to speak directly to each pillar of growth and to the potential new residents, businesses or visitors we reach out to.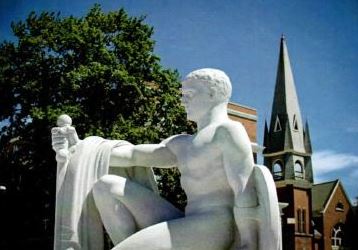 To date, the Rock Solid effort has produced:
• The new Barre Rock Solid logo and brand.
• 3 detailed and distinct website portals.
• 17 individual films (over an hour of stories) about Barre businesses, Barre people and our signature institutions.
· A creative, compelling series of digital ads.
• A comprehensive marketing and media strategy going forward.
IT'S ALL ABOUT YOU
We want all of you to be part of the ongoing effort to help Barre grow, prosper and to make our community stronger than ever. Join the conversation on Facebook @BarreVermontRockSolld, send friends to BarreRockSolld.com. and share your favorite films to help Barre go viral.
Ultimately, we believe that we've created perhaps the deepest and most compelling brand of any community in New England. We're excited to spread the Barre story to people and businesses throughout the Northeast and beyond. and most importantly, to begin to write the next chapters in the history of Barre's growth, innovation and of our community.