CITY OF BARRE CITY PUBLIC SAFETY FORUM
Event Date: September 19, 2019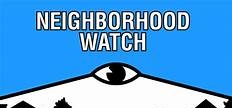 When: September 19th, 2019 @ 6:00 PM
Where: Barre Elks Club, 10 Jefferson St. Barre, VT
Introductions from Mayor Lucas Herring. Learn about the current efforts underway with the Neighborhood Watch Program.
Meet Washington County Attorney Rory Thibault. Receive an overview of current case trends, including efforts to combat drug crimes, and the State's Attorney's two-year strategic plan for Washington County.
Meet Police Chief Tim Bombardier. Receive an overview of Calls for Service in the City of Barre, the number of staff to address these, the Street Crime Unit, and recent drug overdoses.
Meet our new Fire Chief Douglas Brent. The City of Barre has recently split our Director of Public Services position into the Police Chief and Fire Chief. Come welcome Douglas Brent back to the community and hear what is happening within the Fire Department.
Meet Executive Director Jeannie MacLeod from the Barre Community Justice Center. Receive an overview of the programs that support safety in the Barre Community.
Meet District Manager Michael Sweeney from the Department of Corrections. Receive an Overview of Probation, Parole, and Furlough in the City of Barre, and current staffing and supervision levels within the City.
There will be a question and answer session for the public to ask questions of this panel. Join the Discussion and be a part of the solution.