City of Barre Fall Flushing of Water Mains
Event Date: September 20, 2021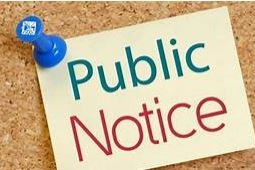 The City of Barre Water Department will begin flushing water mains at midnight on Sunday, September 19, 2021 and will continue Tuesday through Thursday, September 23, 2021.
People in higher elevations will be affected and water may be discolored. In case of dirty water, open cold water faucet for approximately 5-10 minutes to flush your service line.
Customers are encouraged to draw water in advance for cooking and consumption.
The City of Barre conducts water main flushing to promote and maintain high quality drinking water supply to all citizens and customers. The flushing process removes any accumulated sediment in the piping systems. The sediment may be minute mineral particles or byproducts from the aging of the pipe such as iron, calcium or other naturally occurring metals in the water and water supply system. The water is safe for consumption as usual, as disinfection processes have been in continuous operation.
The flushing activity removes as much of the sediment as possible but because the pipe system responds differently to hydrant use than everyday operations – some turbulence occurs outside of the pipe being actively flushed. The water may be discolored during the operations as some sediment is stirred up and remains in suspension in the water. The water may appear light yellow to tan during flushing operations. Laundering may be slightly affected during the process because of the slight discoloration.
The recommended flushing time for a home is up to ten minutes as a means to assure that any water drawn into the house service is flushed out. The recommended faucet is a cold water high flow device such as a bath tub or outside hose bib. The target volume is 15 to 25 gallons of water. In some cases, there are suspended particles in the water main, which will be reduced by further flushing operations or natural settling over the course of 2 - 3 days.
We appreciate your patience and understanding. We welcome your feedback through the use of the city's website or by calling to inform us of your water quality concerns.
City of Barre Water Department