Construction Update Interstate 89 Ledge Removal, Exit 6
Event Date: May 24, 2019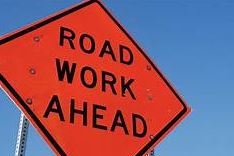 VTrans confirmed the following:
Mobilization by the Contractor has commenced.
The closure will be in effect on June 18th, for the northbound exit only.
The work is scheduled through July 30th.
The Contractor has incentives to complete the work early, and disincentives for being late.
Work will include Saturdays and will 7 AM to 7 PM with no blasting occurring before 9:30 AM and hopefully be completed before 3:30 PM.
There will be a detour sign south of Exit 5 to notify vehicles that Exit 6 is closed.
There will be rolling road blocks on I-89 with uniformed traffic control officers.
The exit will be open through the July 4th weekend.
5% of normal traffic off of Exit 6 is heavy trucks including trailers resulting in an estimated count of 79.
VTrans will monitor traffic on Route 302 in Barre City to determine if any measures can be taken to mitigate the inability of side street traffic to access N. Main Street.

Any specific issues that arise resulting from the work or detours should be addressed to Natalie Boyle nboyle@eivtech.com and she will coordinate with the Agency.