Construction Update Interstate 89 Ledge Removal, Exit 6
Event Date: December 01, 2019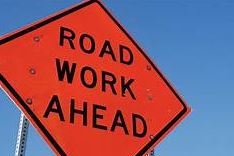 Weekly Construction Update
Interstate 89 Ledge Removal, Exit 6
DATE: Thursday, 11/7/19
PROJECT TYPE: Roadway Construction
LOCATION: Town of Berlin, Interstate 89 Exit 6 Northbound
PROJECTED COMPLETION: November 2019
TRAFFIC IMPACTS: I-89 Northbound has been reduced to one lane within the vicinity of the construction zone. This will remain in effect until the project has been completed. Exit 6 has been reopened to traffic.
CONSTRUCTION ACTIVITIES:
Paving has been completed. Line striping is currently scheduled to take place on Saturday. Once permanent lines have been painted, both Northbound travel lanes at Exit 6 will be fully open to traffic.
One Northbound lane will remain closed in the vicinity of the project area until permanent lines have been painted. The Exit 6 off ramp remains open.
Contact Information:
Name - Natalie Boyle
Phone - 802-855-3893
Email - nboyle@eivtech.com