Construction Update Interstate 89 Ledge Removal, Exit 6
Event Date: October 08, 2019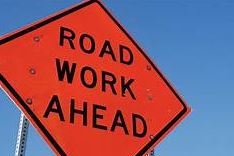 DATE: Thursday, 9/12/19
PROJECT TYPE: Roadway Construction
LOCATION: Town of Berlin, Interstate 89 Exit 6 Northbound
PROJECTED COMPLETION: November 2019
TRAFFIC IMPACTS: I-89 Northbound has been reduced to one lane within the vicinity of the construction zone. This will remain in effect until the project has been completed. Exit 6 has been reopened to traffic.
CONSTRUCTION ACTIVITIES:
The contractor is scheduled to finish hauling the blasted material off-site and work on ditching. They will also be removing overburden from the crest of the ledge.