Granite City - Innovation (ARPA) Funding Letters of Interest Request
Event Date: December 31, 2022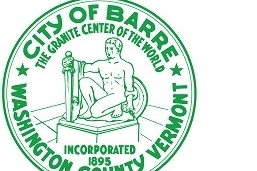 Granite City Community-Innovation Funding
Request for Letters of Interest
The American Rescue Plan Act of 2021 (ARPA) established the Coronavirus State and Local Fiscal Recovery Fund (SLFRF) which provides $350 billion to state and local governments across the nation for the response to and recovery from the COVID-19 pandemic. Of Vermont's $1.25 billion share, over $200 million (about $300 per Vermonter) was allocated to municipalities. Barre City received $2.5 million.
Groups of people, individuals or organizations working for the public benefit in Barre City, Vermont are eligible to apply.
Letters of Interest will be accepted on a rolling basis beginning Wednesday, September 21, 2022. Due to capacity constraints for related public outreach on the use of the City's ARPA funds, no final application deadline, review process, or award schedule has been established at this time but could be as early as December 2022.
The image below is the first page of the document, and you can click on the it to open up the Request Narrative as an Adobe pdf.
Note: The last 4 pages of the document below are a fillable pdf for your convenience, so you can save this to your computer to complete.