Gunners Brook Flood Mitigation Initiative - Update 7
Event Date: September 01, 2017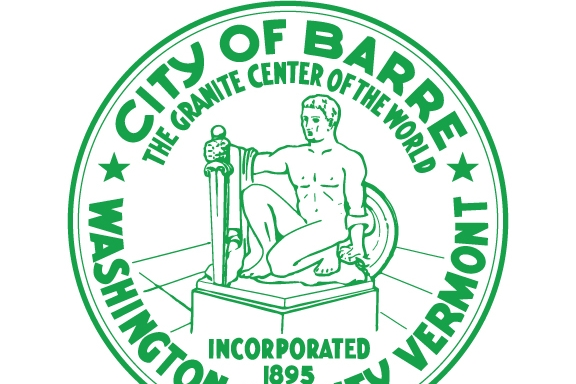 Gunners Brook Flood Mitigation Initiative - Update 7
(04-09-17)
In an effort to keep all interested parties informed of continuing flood mitigation efforts, I have prepared this Update to all those on the Gunners Brook Flood Recovery Group Distribution List.
Following is a summary of actions and/or initiatives undertaken since the last Project Update #5 (07-20-16)
In October, the City executed a construction contract with Griffin and Griffin, Inc., from North Fayston, Vermont in the amount of$443,000 for construction ofthe Gunners Brook Flood Mitigation Project in 2 Phases.
In November, the contractor completed Phasel of the project, which was the construction of the Primary Debris Rack located in the Gunners Brook behind the LePage Gravel Pit. A photo of the completed rack is attached. The City Department of Public Work's now monitors this debris rack periodically, and will remove collected debris as necessary. In late January, we received word that our FEMA Application for the Phase 2 Buy-outs
(85 & 87 Brook Street) was approved. The Buy-out Grant Agreements have since been processed and executed. We are now in the process of completing the substantial paperwork to obtain property appraisals and approval for closing. This is a rather lengthy administrative process, and although we are trying to expedite it to closings in June, it typically takes longer, and could be sometime in late fall before the closings occur and
the City acquisition is completed. Demolition will occur as soon as possible thereafter, but it would likely be mid-to-late winter before the buildings are razed. Once they are demolished, the properties will be graded, seeded and turned to a grass "park" for the benefit of the neighborhood.
In mid-March, the City closed on and now owns the 3 buy-out properties at 17 & 19 Harrington A venue and 14 Reid Street. We are now in the process of obtaining predemolition Asbestos Assessments. We expect these assessments to be completed mid-to-late May, and the building demolitions to occur as soon thereafter as possible, hopefully by July 1st.
Following is a summary of activities going forward this spring and though the summer to compete the Flood Mitigation Project.
Flood Project- Phase 2
You may recall that Phase 2 of the Flood project is the primary portion of the project and consists of all of the work in the Harrington Ave/Reid Street project area. The primary components (after demolition) are installation of the Secondary Debris Rack, excavation/grading/seeding of the restored flood plain, reconstruction of the westerly (Brook Street side) retaining wall, and removal of the Harrington A venue bridge.
The General Contractor (Griffin & Griffin, Inc.) will start mobilizing equipment to the project site tomorrow (Monday, April9). He anticipates only removing of trees in the project area this week. The pile contractor (Blow & Cote) also anticipates mobilizing equipment to the site this week, but does not anticipate actual pile driving activities to start unit Monday, April 17 at the earliest. It may be a week or two later. Pile driving cannot proceed until pre-driving inspections /inventories of selected adjacent houses are completed. Affected homeowners will receive separate advance notifications from this office, followed up by contact directly from the contractor.
Ultimate completion is contingent upon razing the 3 residences as well as the retaining wall repair which can't be started until after July 1st due to Fish and Wildlife restrictions on work in the brook. The project completion date is on or before August 28, 2017.
Please feel free to contact me at manager@barrecity.org (or 476-0241) if you have questions/comments /input reading this Update or flood mitigation activities in general. Also, please feel free to encourage any of your neighbors to contact me to add their name to this distribution list. I will also add names to a smaller US mail list for those who do not have computer access as long as I am supplied with names and mailing addresses.
I look forward to seeing you at the information meeting this Wednesday.

Respectfully,
Steven E. Mackenzie, P.E.
City Manager