Paving Contract 2023-2024
Event Date: March 31, 2023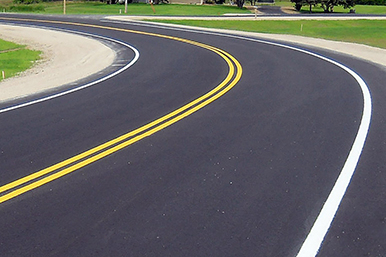 ~~~~~~~~~~~~~~~~~~~~~~~~~~~~
The City of Barre is requesting proposals for a 2-year paving contract for pavement overlays and replacements. The contract will be for work to be completed in 2023 and 2024. Additional work beyond the projects listed in the RFP may be available based on available resources, and the selected contractor will be the first to be offered additional projects.
Bids must be submitted by until 12:00 PM on Wednesday, March 29, 2023 and sent to:
City Manager's Office
City Hall, Suite 2
6 North Main Street
Barre, VT 05641
Bids may also be submitted electronically with email subject PAVING BIDS City of Barre to: ExecAssist@barrecity.org
Question received on the bid:
Question: Could you please clarify the statement under "CONTRACT TIME" The failure to conduct work within the 10 days penalty of $500 per week. Does this mean every time you have a road ready we have to move back in?
Answer: The City intends to bundle street paving activities to provide no less than 850-ton contract activation. The ten-day period prior to incurring any penalty begins after notice to initiate work. Subsequent to the 10-day initiation requirement an additional week must elapse, providing a 17-day total window before penalty applies. The City anticipates that all of the street rehabilitation projects will not be ready at the same time, making at least two mobilizations to the Barre projects likely.

The contract history has shown occasional non-responsiveness to assignments. With Barre's topography, timely completion of steeper streets is essential, and creates the need for an incentive to promptly provide "final" scheduling and mobilization to prevent damage to the streets and natural resources. The City recognizes the significance of costs and effort associated with mobilizations. Preliminary scheduling and cooperation between the City and its Contractor are required for success. With preliminary project target dates and final requests consistent with the agreed upon plans, the City believes that the penalty amount presents a reasonable incentive to complete the work - rather than pursuit of alternate work with "contract-banking" of City work. The period of time mentioned is associated with initiating the work, not completion. The City recognizes there are many variables that affect normal construction operations that are cause for delay.

The City expects a collaborative relationship that makes use of the penalty unlikely. The contract is a multi-year contract in anticipation of a strong working relationship with the selected contractor.