IMPORTANT INFORMATION REGARDING MAKING PAYMENTS TO CITY HALL
Event Date: August 14, 2020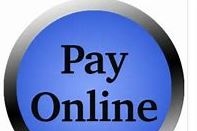 The "Make Online Payments" button on the main page of our website has been expanded to include multiple services.
Please click the button for a listing of the different ways you can pay your City Hall bills, WITHOUT coming in to City Hall.
Questions? Please feel free to call the Clerk's Office at (802) 476-0242.
Thank you ~