Public Service Announcements
For information about events occurring in our City go to the Civic Events Listing.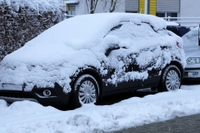 Nov 09, 2022
From November 15th 2022 @12:01 AM Until April 1, 2023 @ 12:01AM, Parking is prohibited on City Streets and Parking lots from 1:00 AM to 6:00 AM, except in designated spaces with a required permit. Permits are available through the City Clerk and Treasurer's office located in City Hall - telephone 802-476-0242.