Public Safety Forum
Event Date: October 07, 2020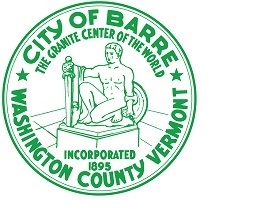 CITY OF BARRE CITY PUBLIC SAFETY FORUM
Wednesday, October 7th, 2020 @ 6:00 – 8:00 PM
Where:
· Barre Elks Club, 10 Jefferson St. Barre, VT. This is an A.D.A. accessible location.
· Attend online through ZOOM Video Conference: https://zoom.us/j/92493171296?pwd=THA3TlpIaWlMa1FBeGZBa3BIUnpxQT09
Meeting ID: 924-9317-1296 and Passcode: 193732
· Attend by calling in: Phone: +1 929 205 6099 Passcode: 193732
· Video will be broadcast on CCTV.
· For accommodations using the access options above, please contact Lucas Herring at 802-272-8222 or l.herring@barrecity.org
Agenda:
o Introductions from Mayor Lucas Herring. Learn about the current efforts underway with the Neighborhood Watch Program.
o Meet Washington County Attorney Rory Thibault. Receive an overview of current case trends, including efforts to combat drug crimes, and the State's Attorney's two-year strategic plan for Washington County.
o Meet District Manager Michael Sweeney from the Department of Corrections. Receive an Overview of Probation, Parole, and Furlough in the City of Barre, and current staffing and supervision levels within the City.
o Meet Executive Director Jeannie MacLeod from the Barre Community Justice Center. Receive an overview of the programs that support safety in the Barre Community.
o Meet Margaret Joyal from Washington County Mental Health. Receive an overview of the part-time mental health clinician position and other services provided.
o Meet Diane Kinney from Circle. Receive overview of services and the increased challenges that victim/survivors are faced with during the pandemic.
o Meet Fire Chief Douglas Brent. Receive an overview on current changes within the Fire Department and how these services impact our residents and neighbors.
o Meet Police Chief Tim Bombardier. Receive an overview of Calls for Service in the City of Barre, the number of staff to address these including newly funded positions, and an overview of current programs.
There will be a question and answer session for the public to ask questions of this panel. Join the Discussion and be a part of the solution.