RockFire Friday Heritage Night
Event Date: June 29, 2018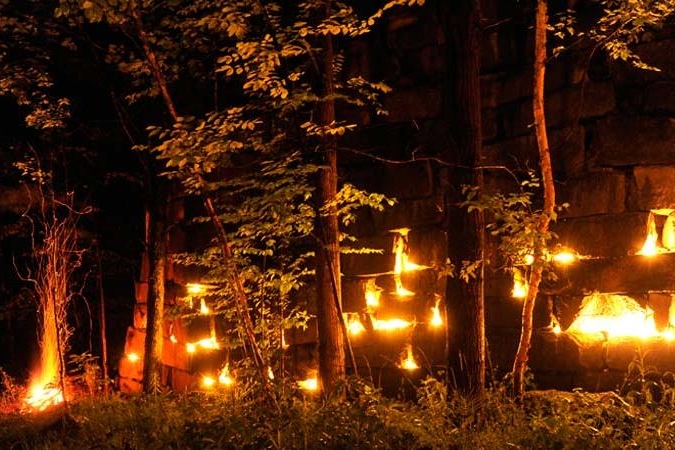 RockFire Friday Heritage Night
Friday, June 29
RockFire returns for our 7th year with an expanded schedule of events creating a weekend-long celebration at Millstone Hill in Websterville, Vermont. All of your favorites are back, including the Iron Guild, Emily Nyman, Art Zorn and the Pyrophone Fire Organ.
Friday night's Heritage Walk will be held at Millstone Hill. This walk is more family-friendly, an all abilities event with half of the pathway being wheel chair accessible. The Heritage Walk, which will be lit by luminaries and campfires creating a pathway leading to stages with actors retelling Barre's past. There will also be live music, and food.
Saturday's signature evening includes a Bobby Watts concert, a new performance from The Iron Guild – a molten pour in a quarry, and the RockFire walk which is a different experience from Friday's walk with musicians and granite sculptures.
Additional information can be found on the Rockfire website.
These tickets are for the Friday, June 29 Concert and Firewalk. The Schedule is as follows:
7-Midnight RockFire Heritage Night at Millstone Hills
Food options available until 10pm
8pm Heritage Walk: Timed groups of people will depart every ½ hour for the Heritage Walk with actors on stages retelling story of Barre's granite history. A separate and unique experience from the FireWalk.
First candle-lit walk starts at 9:15pm
Please note: No children under 10 allowed on the Saturday FireWalk.
Buy Tickets
Date: Friday Jun 29, 2018
Location: 59 Little John Road, Websterville, VT
Time: 7:00 PM
Price: $10 per person, $25 for 2 adults & 2 children, Additional children $5 each