Street Sweeping Update
Event Date: June 25, 2021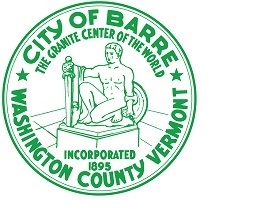 Street Sweeping Operations
Objectives and Practices
The City of Barre conducts street sweeping operations during virtually all the warm weather months of the year. Operations begin as early as March and continue into November. The sweeping technology depends on water to assist in loosening road debris and relies on water to help settle out fine particulates and dust. As such temperatures well above freezing (5 degrees min.) are desirable to avoid damage to the equipment during outdoor operations. Weather dictates our duration of operations; no sweeping will be completed when temperatures may fall below 37 degrees within the City.
Street sweeping has important reasons for completion:
Improves air quality substantially be removing dust particulates from the breathing zone
Improves water quality of our stormwater runoff by:
reducing mineral and organic contribution (dust, dirt, oils and food)
reduces phosphorus runoff by removing leaf litter
Reduces trash and litter accumulation on City streets
Reduces food and forage for rodents and vectors in the City
Fosters community pride and comfort in our City
VT DEC assisted the City in this undertaking by supplying over $200,000 in grant aid to help the City buy a new street sweeper in 2018. Assistant Director Micheli was instrumental in finding and securing those funds. DEC was especially interested in the water quality impacts of street drainage. That is one of the reasons that there are seasonal emphases to our efforts. In the spring we are focused on sediment removal from road salt/sand practices and mud/soil tracking onto the road from VT's fifth season – mud season. The City removes 10's of tons of sediment and debris from our streets with its sweeping program. The second key water quality benefit is the removal of leaf litter from the streets. Leaf tissue has high phosphorus contents that are easily released because of the nature of leaves and their surface area. Prompt removal can drastically reduce leaf contribution to phosphorus loadings on our lakes. Important factors are limiting tire damage to leaves and rain water exposure to the leaf as the fine tissue readily releases phosphorus. In our attached scheduling operations (Attachment A), you will see that the City is targeting weekly overnight operation in the spring 3/15 – 5/15 and the fall 9/15-11/15 in the two areas of emphasis.
As a cost control measure, the City is scaling back operations through the summer months as the principle effect becomes litter removal. With light debris pick up, the machine can vacuum at higher speeds and requires less emptying. All these items contribute to a reduced effort level for dry weather summer conditions. Flooding is not considered in the scheduling as it is too unpredictable. But floods add a great deal of debris and dust to our City when they do occur. They are entirely outside of the schedule – but will receive direct and vigorous response.
Items that affect the efficiency and effectiveness of sweeping operations are strong influencers in the design of our operations. The presence of parked cars substantially alters the speed of operation and completeness of the sweeping operations. Efforts to sweep during periods of lower parked car counts are a crucial aspect of our planning. Traffic levels affect the safety and inconvenience effects of our sweeping operations. Peak hour traffic loads warrant accommodation in our planning of sweeping routes and timing.
Sweeping Routes and Timings
Historically, the city has conducted a majority of its sweeping operations at night. The timing has yielded less interference with vehicles parked in the streets during operations. In the past two years we have run two night-shift operations per week during peak periods spring and fall. While there are definite benefits operationally, there have been citizen concerns about noise in residential areas from night operations. Our 2018 Street sweeping plan identified target areas organized by 12-hour shift events. While the system provided the ability to direct staff into specific, areas it was also supported by daily sweeping reports that depicted where each sweeping event occurred. We are looking to further improve the sweeping operations see the draft 2021 route amendments (Attachment B). The City is reexamining the timing for sweeping with trials for suburban residential area sweeping during day time hours. We will be reviewing the results of our work for the number of cars parked in each street segment, as part of an effort to further improve routing and efficiency. In this year's reassessment of routes, the City is including the number of passes required to fully complete the sweeping operation for spring and fall cycles.
Priority Setting
With implementation of the 2021 Street sweeping routes, the City is establishing the Zone 1 streets as our highest priority. Zone 1 is all US and State routes, all collectors moving traffic through the City (e.g., Hill St, Prospect St, Berlin St, Camp St, Beckley St etc.). In planning work completion, the City estimates that a target of 12 lane-miles is a reasonable estimate for completion during an 8-hour shift. Zone 1 streets because of their width and condition are estimated to have 37 lane-miles of effort (3 passes each direction on a 6.2 mile length). During 2021, the City will be refining its work planning and measuring tools. The City will be posting a bi-weekly schedule for street sweeping to advise residents of areas in advance so that vehicles may be safely stored off-street to reduce noise levels in neighborhoods for repeat sweeping.
Night Time Street Sweeping
Every Thursday during peak sweeping efforts, a City employee works throughout the entire night sweeping streets when there are fewer cars driving and substantially less cars parked on the streets.
While we are sympathetic that there is noise and inconvenience associated with the sweeping operations, the City must continue them. The sweeper itself sounds like a very large vacuum run by a diesel engine. The clanging noise that you hear is the direct result of picking up debris –stones, rocks, wood chunks and other litter as it flies though the machine into the "can" on the back of the sweeper. The machine holds 3 ½ tons of debris before it must be unloaded. It can be unloaded as many as 3 times in a night, especially after snowfall ends. While I wish it didn't make noise – the very sounds you hear tell us, it is doing the job.
Night time operations will be emphasized for the "downtown district" and dense multi-occupant dwelling area sweeping operations because of parking issues. The principle goal is to complete the efforts quickly so that the work has the greatest value.
Defining Success
The City has not identified quantifiable measures for success beyond a completion schedule at this point in time. We recognize the value of setting standards and seek ongoing input into how success is defined. Some preliminary concepts for exploration include "visual density" via video-recording (dirt, trash or leaves), complaint counts and selected discharge quality. The City welcomes your insights on measuring success for our street sweeping operations.