The Something Different Tour
Event Date: March 22, 2018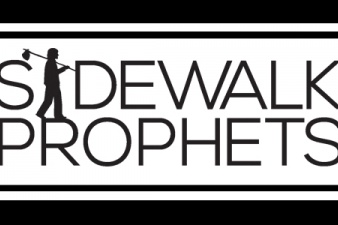 Thursday, March 22nd The Something Different Tour (in 3D) Featuring Sidewalk Prophets with special guest Bonray.
On the heels of the band's first ever headlining tour, the Prodigal Tour, an event that visited over 75 cities and saw thousands of fans in attendance, Sidewalk Prophets have been working hard to put together a brand new one-of-a-kind tour experience.
The Something Different Tour (in 3D) Features:
-Lobby that looks, sounds, and feels like a retro arcade (no quarters required).
-Cinematic 3D visuals throughout the night in the lobby and during the show. (get your 3D glasses for optimum experience)
-Full Sidewalk Prophets concert (and maybe some new music, too).
-Special musical guest Bonray.
-Plus a lot of awesome stuff we can't tell you about yet because we like surprises.
EARLY BIRD TICKET PRICING:
Tickets for this tour are available for a discounted rate when purchased on-line and in advance.
All ticket prices go up in price approximately 15 days prior to show date. Be sure to get the best deal available by purchasing today!