COVID-19 Virus Updates Here
Event Date: May 29, 2020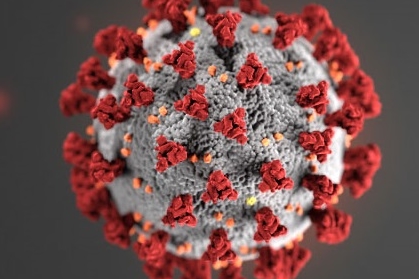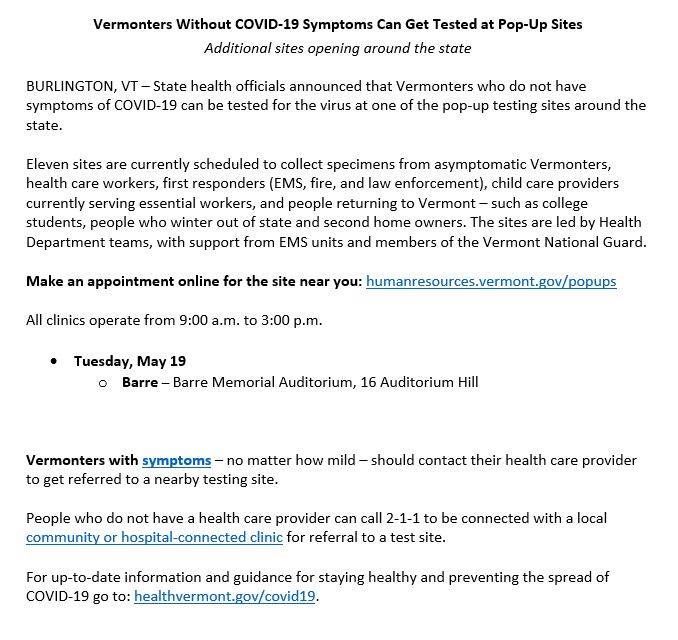 ==========================================================================================================================================
The Department of Public Service launched a new WIFI map of all the publicly accessible WIFI hot spots in Vermont. If they don't have service at home. Here are the places you can get it.
Map at https://publicservice.vermont.gov/announcements/public-wifi-hotspots-vermont
World Health Organization - https://www.who.int/
Vermont Covid-19 Crowd-Sourced Resource List
WORK SAFE Vermont Reopening Signage and Occupancy Calculator.
City Manager's Press Release - dated Friday, March 13, 2020
Read the executive order addendum.
Guidance for Vermonters
When to call?
• If you have questions about COVID-19: Dial 2-1-1
• If you are returning from Europe, United Kingdom, Ireland, China, Iran or South Korea: Call Health Department Epidemiology at 802-863-7240
• If you are sick or concerned about your health: Call your health care provider by phone. Please avoid going to the hospital, except in a life-threatening situation.
cdc.gov/coronavirus/2019-nCoV/summary.html.
Specifically for Law Enforcement Officers, Fire, EMS and Health Councilors
Vermont Agency of Human Services CODIV-19 Webpage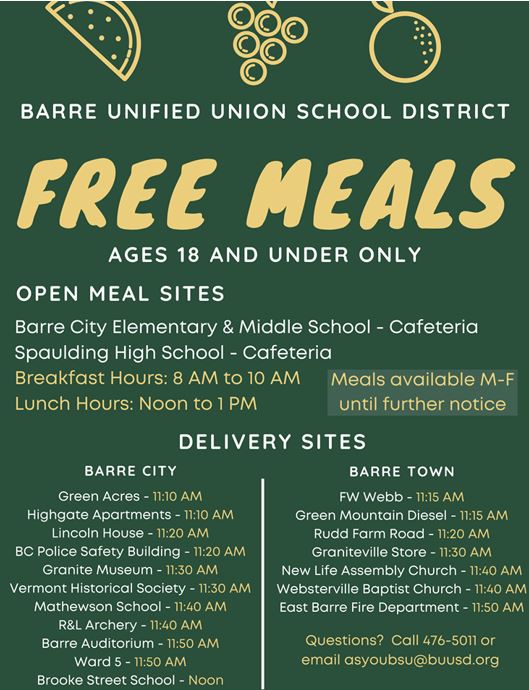 Security Warning Regarding Malicious COVID-19 Tracker on the Web