Wastewater Plant Chief Operator
Event Date: March 31, 2023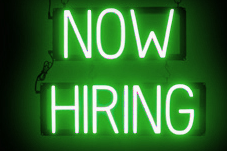 Position Title: Wastewater Treatment Plant Chief Operator Wastewater Division
Department: DPW
Supervisor: DPW Director or Designee
Salary $29.53 -$31.61 per Hour
Summary / Objective
The Wastewater Treatment Plant Chief Operator supervises the operations of the Wastewater Treatment Facility and organizes work plans for the assignment and execution by the staff on day-to-day operations. The Chief Operator sets priorities with the Director of Public Works or their designee in the completion of operations, maintenance, state and federal compliance and all other essential functions required to the City's Wastewater Treatment Facility.
For detailed job description click the link below. The City of Barre is an equal opportunity employer (EOE). Women, Minorities and Veterans are encouraged to apply
Please submit a City of Barre Application or cover letter and resume to Rikk Taft, Director of HR, Safety and Health, City Hall, 6 North Main St, Suite 2, Barre, VT 05641. Electronic submissions can be sent to rtaft@barrecity.org.
| | |
| --- | --- |
| Full Job Description for Chief Operator Wastewater Treatment Plant | |