2021 Opening Information and Hours
2021 Swimming Lesson Registration Form
Swimming Lesson Registration Times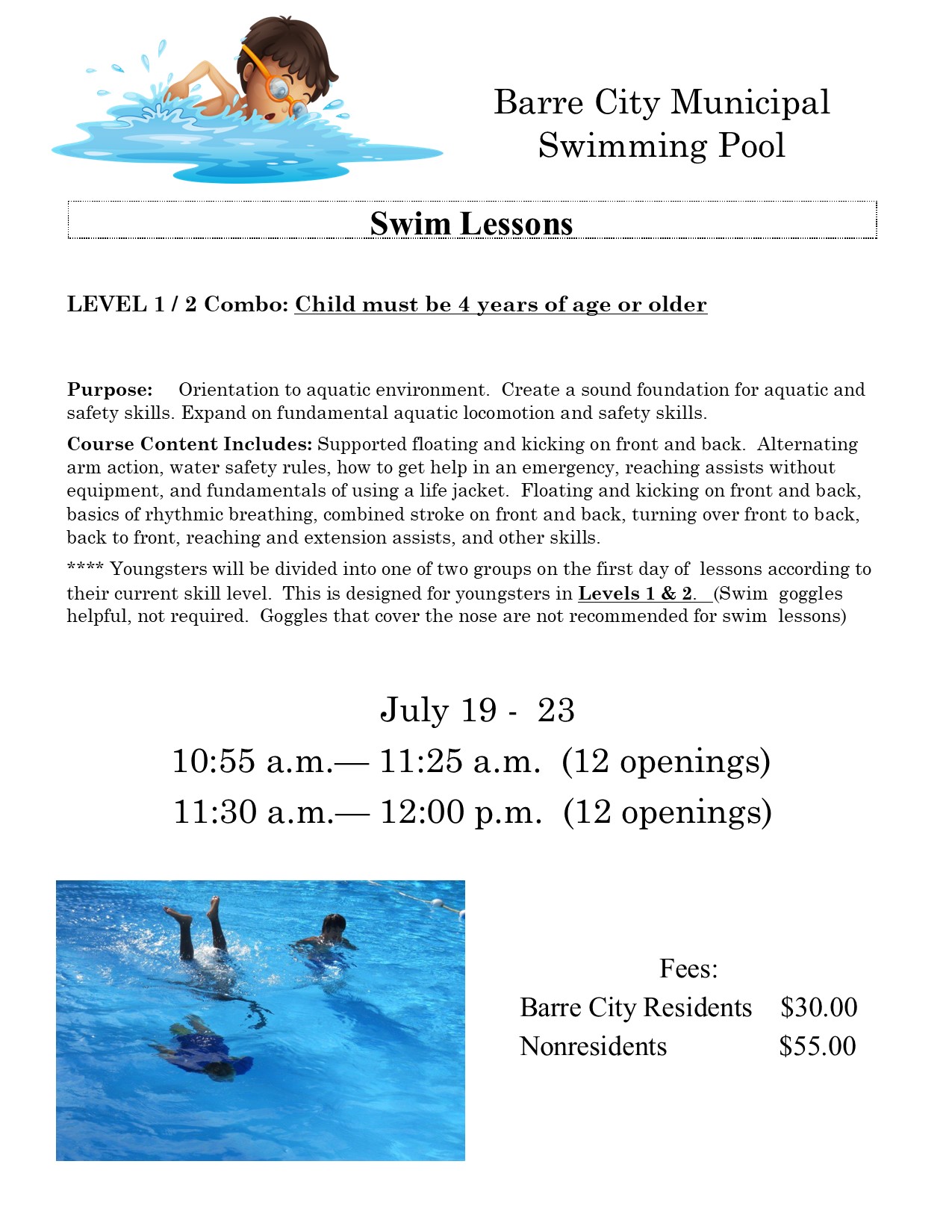 _________________________________________________________________________________________________________________________________________________________________________________________________________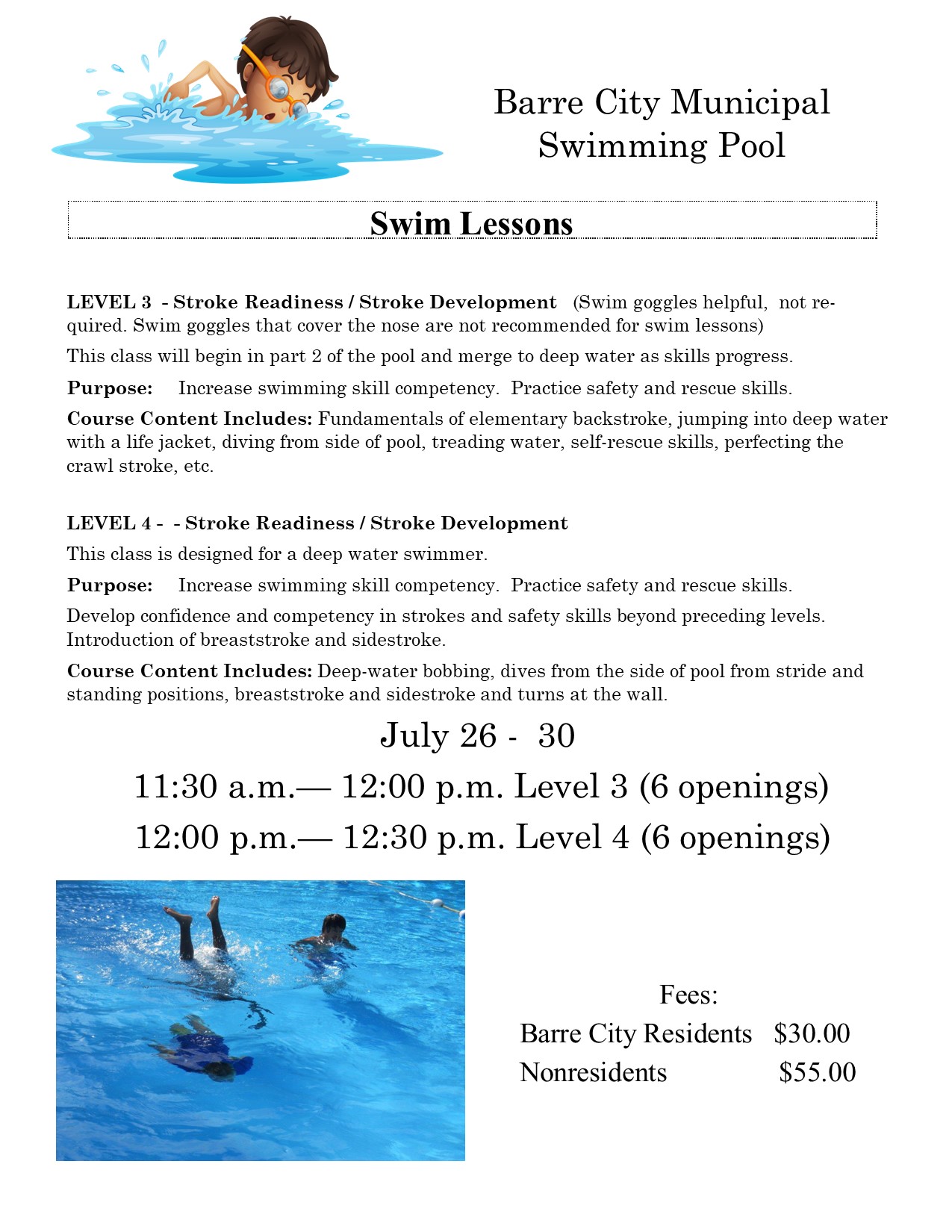 The Barre City Municipal swimming pool was under reconstruction last summer. During that time a zero entry ( as seen in the picture) was added, new sidewalls and floors were poured, a new filtration system installed and more. The construction will start back up in the spring and we will be ready to open when school is out. We will provide more information on the pool program as soon as possible. Everyone is still operating under COVID safety guidelines.
If you have strong swimming skills, enjoy being outdoors and working with the public, we are currently hiring Lifeguards for our summer program. Lifeguard Training certification is required for this position. Assistance with the cost of the certification will be provided to interested applicants.
To learn more about Lifeguard positions please contact Stephanie Quaranta at squaranta@barrecity.org or at 476-0257.
A MESSAGE FROM THE MANAGER
Barre Municipal Pool Refurbishment Project
Construction Update
(06-11-2021)
A progress meeting was held on site at the pool on Thursday, 5/20. Good progress is being made, and allowing for a week of unsuitable weather earlier in the spring, work continues on schedule.
The "beach-entry "is shaping up nicely and will be the significant pool enhancement anticipated during the design phase. The coping around the entire basin also improves the appearance and attractiveness of the pool.
Pool filling, testing, and mechanical equipment check-out, start-up and operator training will occur the week of June 14th. A tentative date for the Ribbon Cutting and Opening has been set for Sunday, June 27th. Time and details are being developed and a formal announcement is expected tentatively on June 15th.