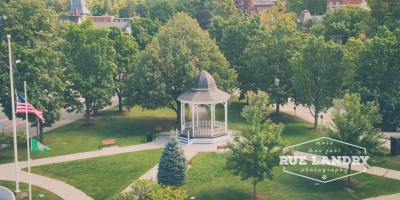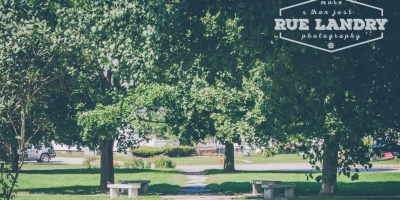 Currier Park
The Currier Park Historic District lies northeast of Barre's Downtown Historic District. It is a well preserved planned residential development dating from the late 19th and early 20th centuries. Currier Park Historic District is comprised of numerous private homes which are not open to the public. It is roughly bounded by Park St., Potash Brook, East St. and Academy St. Currier Park, the center of the district is a public park.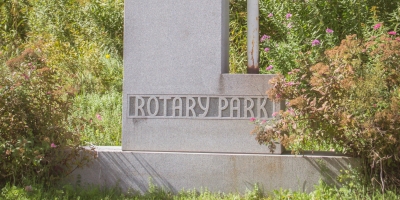 Rotary Park and Charlie's Playground 2012
This park includes are three small shelters and one large covered shelter with plenty of tables. A large grill and parking is conveniently located.
Two outdoor basketball courts are available in Rotary Park. There are also four outdoor asphalt tennis courts in Rotary Park. The park and playground closes each night at dusk.
Shelter reservations should be made in advance for the use of the shelters by calling the Recreation Department at (802) 476-0257. Groups of 20 or more, planning to use the playground, should also call the Recreation Department to schedule their visit.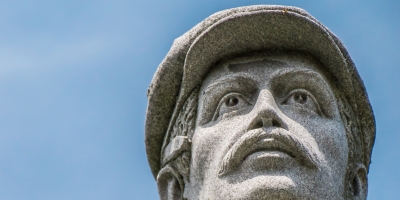 Dente Park
A small pocket park located at the entrance of the North End, a historically Italian-American area of the City. The Park contains the 23 foot tall Italian-American Stonecutters Monument dedicated on Nov. 9, 1985.
CITY PLAYGROUNDS
Thanks to a generous donation from the Semprebon Committee several neighborhood playgrounds were upgraded.
These playgrounds are located here in Barre City and offer children and families a place to play, have fun, meet new friends and even enjoy a picnic!
All of our playgrounds are now Smoke Free zones.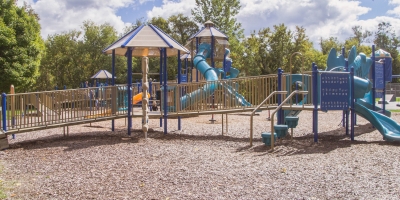 Charlie's Playground 2012
Located in Rotary Park
Two new structures were added in the summer of 2012, replacing the wooden Playground 2000. There is one structure designed for youngsters 2—5 years of age and one for 5—12 years of age. There are climbing walls, several slides, physical challenges, games, and more all throughout the structure. New swing sets were also added that included 2 tire swings, belt swings and 2 swings for physically challenged individuals and young toddlers.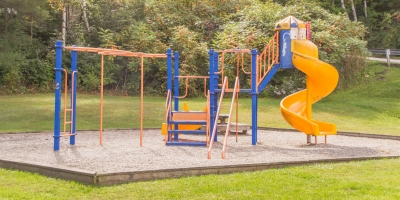 Garfield Play Area
Corner of Garfield and Lincoln Avenues
This play structure is complete with a climbing apparatus, slides, a fireman's pole and more. A new swing set was recently added to this area. There is plenty of room for Frisbee games, toss and catch and other family recreational activities.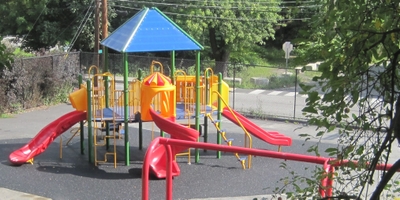 Mathewson Play Area
Corner of Elm and Summer Streets
This sizeable play area is complete with slides, a climbing apparatus, a tic-tac-toe board and more. Over the course of 2012 the wall around the playground was repaired, a new fence was installed and benches were repaired. A new swing set was added. Work is currently being done to the landscape and ground cover. A very special thank you is extended to the neighbors around that park who continue to meet as more improvements are scheduled.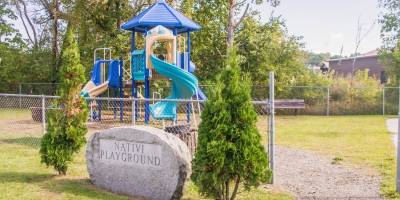 Nativi Playground
Located on River Street
This neighborhood play area is complete with a play structure, grills and a non-regulation basketball court.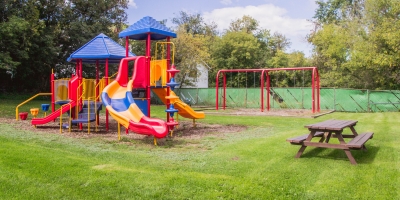 Vine Street Park
Located on Vine Street
A brand new play structure was recently added and is complete with slides, climbing challenges and more. A new swing set was also added. This playground is located on a dead end street and is ideal for younger children.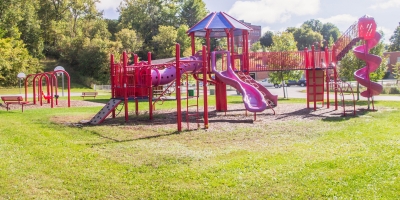 Wobby Park
Adjacent to the Public Safety Building
This area has a new play structure designed for youngsters 5—12 years of age. There are swings, green space and a shelter with a picnic table. There is also a non-regulation size basketball court. The area is enclosed with a fence.